Hyundai Fomex unveils new product 'flexcolor' at KOBA 2022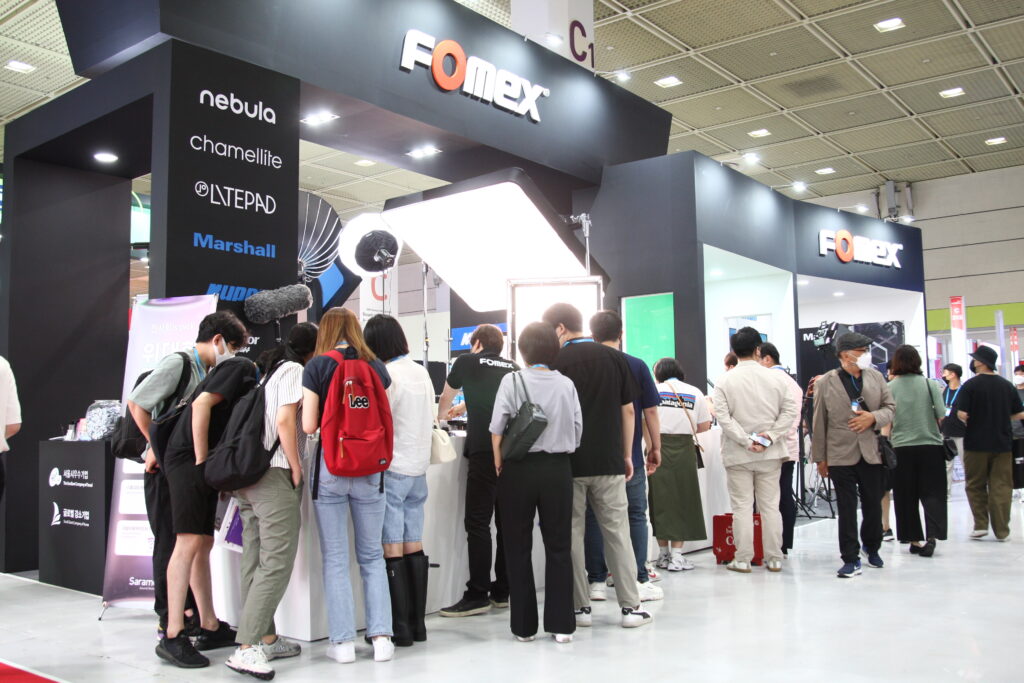 Fomex participated in the 30th International Broadcast, Media, Sound and Lighting Exhibition (KOBA 2022) held at COEX from June 29 to July 1.
KOBA 2022 is Korea's largest exhibition specializing in broadcasting and telecommunication convergence industry that will lead the era of the 4th industrial revolution. In particular, this year it will expand tangible booths powered by the commercialization of immersive media technologies such as VR, AR, and XR and ultra-high-definition broadcasting services such as UHD, 4K, and 8K. Holding forums, technical conferences, and high-quality seminars in regard to changes in the media environment, it aims to be a place sharing competitiveness and vision in preparation for the post-COVID era.
Fomex exhibited the new 'flexcolor' FC1200, FL600 models and RollLite at KOBA 2022. The newly introduced 'flexcolor' can be freely transformed based on the 'flexible' technology of Fomex recognized in the global market and implement various colors with RGBWW. Based on high-end color reproduction without flickering and color fluctuation, it features accurate setting and quick control using a dedicated wireless controller. RollLite is made of IP64 fiber material with dustproof and waterproof function and enables its panels of various sizes to be attached or folded into desired shapes and sizes. When it comes to the RL31-150 model, providing an explosive amount of light for its light weight of 700g, it can be used even in a narrow space or in a place where it used to be difficult for a panel to be installed in the past.