Fomex, unveiled 'STELLAR' at KOBA 2023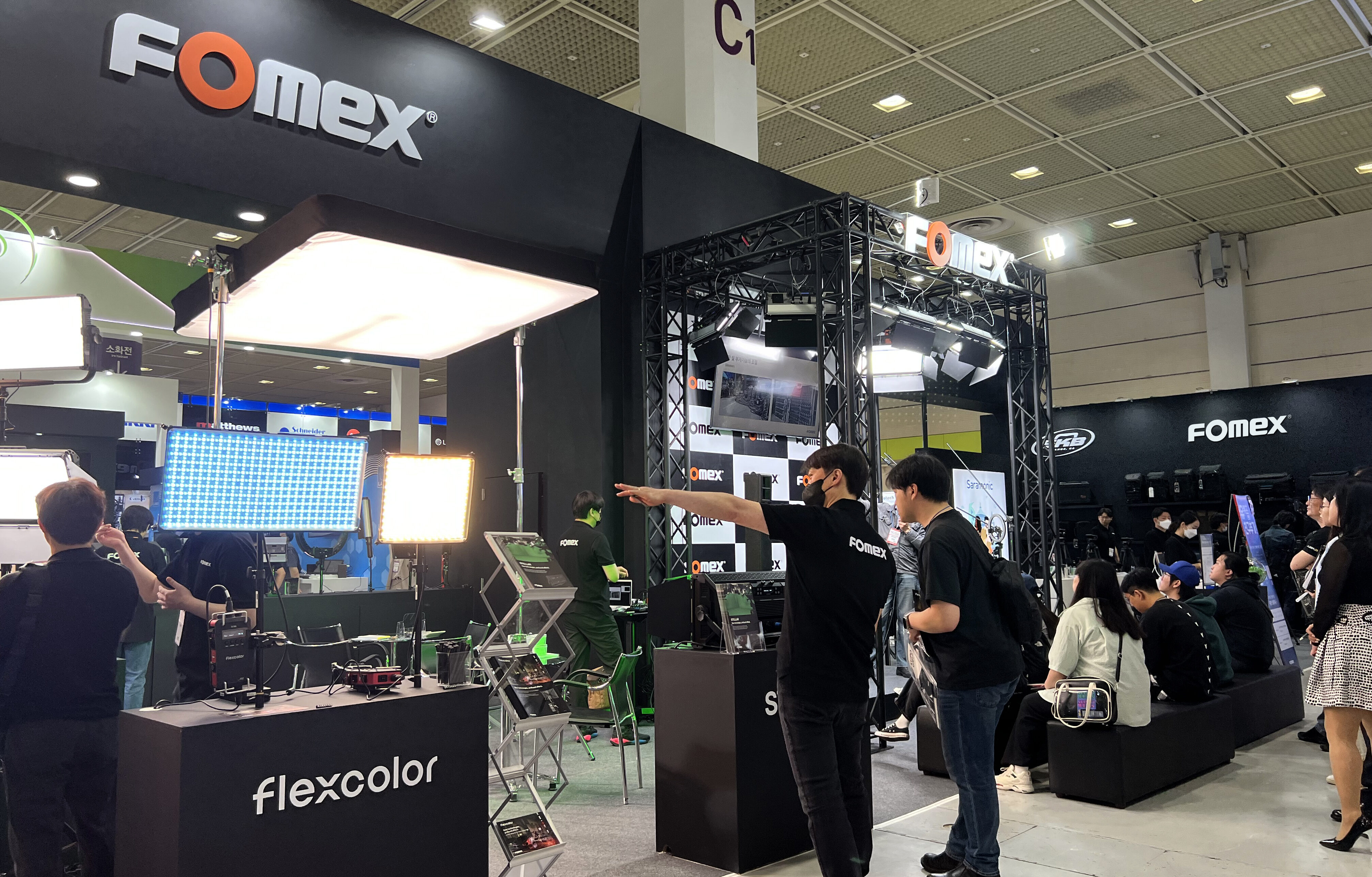 - an RGBWW LED lighting with the highest quality of light possible using artificial light sources
Fomex unveiled its new product, STELLAR, at the 31st International Broadcasting, Media, Sound, and Lighting Exhibition (KOBA 2023) held at COEX from May 16 to 19.
STELLAR is an RGBWW LED lighting that achieves the highest quality of light possible using artificial light sources.
It is designed to replicate the quality of light and color reproduction of natural light, achieving TLCI≥95 and CRI≥95 through Fomex's unique color mixing technology.
The embedded CCT function allows for tuning of the wideband light source, ranging from 2,000K to 10,000K, ensuring convenience and responsiveness.
Furthermore, the LED wavelength photobiological stability certification of STELLAR addresses concerns related to vision and skin.
With excellent durability and IP65 waterproof and dustproof materials, it can be used with peace of mind, even in harsh environments.
Additionally, STELLAR incorporates the industry-standard Lumen Radio CRMX wireless control system and Bluetooth module, providing advanced wireless control capabilities.