Product of the Year 2013
[Product of the Year 2013] Hyundai Fomex's digital strobe 'FOMEX 600' selected as Asia's notable product of the year!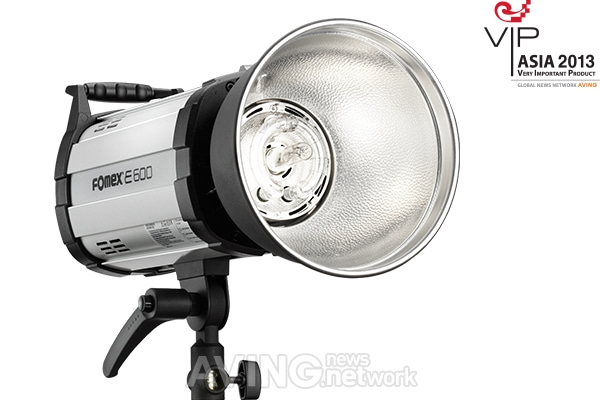 Hyundai Fomex, specialized in photo imaging and video equipment , was selected in the 'VIP ASIA Awards 2013' at the Photographic lighting category with its 'Fomex E600' digital strobe.
Fomex E series digital strobe is the end product based on the nation's only Photo Imaging and Lighting Research Institute' long-term research and development. It was designed to enhance the quality of photos of all photographers from amateurs to professionals.
E600's maximum flash output is 600Ws, color temp of 5,500k, power control range of 6f-stops which has an intervals in f-stops of 1/10 f-stops (F5.6-8 ~ F45-5), and modeling lamp of 250w that is mainly fitted to studio shot in a dark place or even shoots with natural lights in locations such as offices to identify and predict the angle.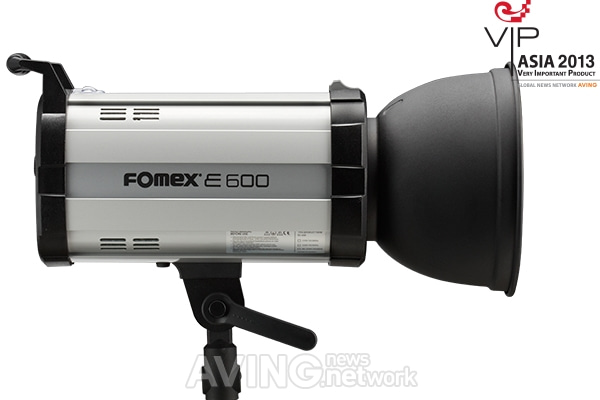 The perfect combination of analogue and digital , provides the precision of power control and ability to check light data simultaneously. 'Jog dial' enables users to control the light intensity easily and digital panel allows for immediate checking.
E600 has been introduced with great reviews from the consumers at domestic photo video equipment exhibitions and PHOTOKINA that is held in Germany. Also, after successful introduction in other major international exhibitions, E600 have been exporting to Europe, Asia, America and other countries.
Providing high standard strobe for its price, features, safety, design, brand and A/S, E600 have been satisfying the various needs of consumers. The sophistication of the digital and analogue features meets the expectation and convenience of all users.
E600 also consistently maintain apparent and substantial illumination using quality standard capacitor and high-efficient flash tube. This enables users to meet the best satisfaction at taking the finest images.
Global News Network 'AVING'
by Reporter2 (www.aving.net)