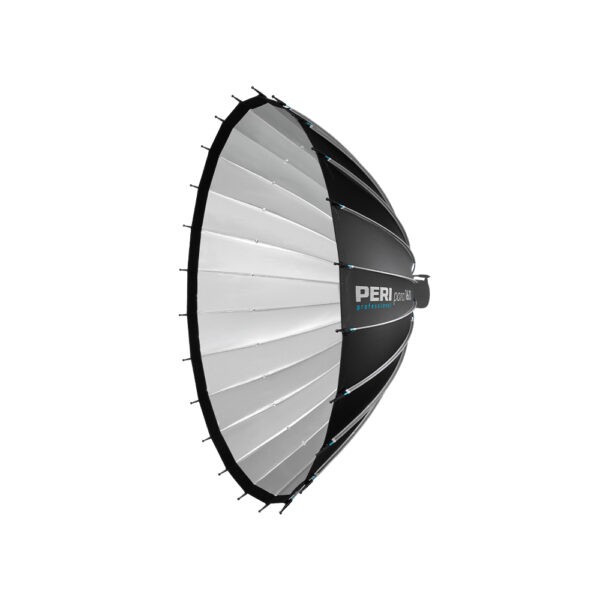 Peri Para 160
Peri Para
Fomex Peri Para

Designed with Fomex's technology, Peri Para is a large umbrella-type softbox that controls light more effectively.
The new patented technology of Peri Para combines a speed ring and a hinge to enable easier and faster installation.
Carefully analyzing structure shape and position, user tension, and the handle angle translates into ergonomic efficiency.
It uses premium materials such as lightweight metal and waterproof fabrics for a high-quality finish.
Description